Yoga and Meditation Retreat is all about Yoga and Life Style.
– Siddhant Ji
Yoga And Meditation Retreat India
Siddhant School of Yoga presents 'Yoga and Meditation' to understand the necessity of Yoga and the importance of Meditation in your daily life. Yoga and Meditation are the best combinations for your complete growth. Yoga is for your outer growth, and meditation is for your inner growth
Yoga and Meditation Retreat in Rishikesh India with Siddhant School of Yoga covers Hatha Yoga and different techniques of Meditation along with some basic Yogic purification methods, Pranayama, and Meditation philosophies.
Siddhant School of Yoga presents 3, 5,7,10, and 14 days of Yoga and Meditation Retreats in Rishikesh, the yoga and spiritual city of India.
Meditation in Rishikesh India will be one of the best things in your life. Yoga and Meditation practiced near the holy river Ganga in Rishikesh India is one of the best opportunities for you to have a unique experience in your life.
This Yoga and Meditation Retreat can change your 'way of living' and the 'way of thinking' in a better way. Siddhant School of Yoga presents residential Yoga and Meditation retreats for those
Who wants a little bit of positive change in their life
If life is not going the way you want
If you are not able to continue focus on your goal
If your daily practice is missing constantly
If you are finding difficulties to say thanks for something or to someone
If you are going through all these challenges then this is the right time to join a Yoga and Meditation Retreat with the Siddhant School of Yoga. Our Yoga and Meditation Retreat helps you to balance your personal, professional, and spiritual life.
All your problems are the result of an imbalanced mind and personality. Siddhant School of Yoga presents the' Yoga and Meditation Retreat' helps you to balance your mind and personality. During this retreat, you can find Hatha Yoga practice, which gives you a balanced physical body, the right Meditation techniques to balance your mind, the right Pranayama practice to balance your prana, and other yogic practices that are there to support you in having a balanced personality.
The Siddhant School of Yoga is always here to support you and push you a step ahead toward wisdom so that you can live a blissful life.
Why Siddhant School Of Yoga ?
Happy life is a good life. Joyful life is better than a happy life. Blissful life is much better than a joyful life. And life with Ecstasy is much better than a blissful life. And finally a meditative life is the best life you should live. And the right practice of meditation makes you eligible to live a meditative life.
To practice and experience meditation, you should know about some points related to meditation and they are:
INTRODUCTION OF MEDITATION
IMPORTANCE OF MEDITATION
WHAT IS MEDITATION ?
WHO ARE YOU ?
UNDERSTANDING THE MEDITATION AS PER THE PATH OF KNOWLEDGE
UNDERSTANDING THE MEDITATION AS PER THE PATH OF YOGA
THE BIGGEST MYTHS OF MEDITATION
THE SCIENTIFIC APPROACH OF MEDITATION
PREPARATION OF MEDITATION
USEFUL PREPARATION
MEDITATION ROOM
SITTING POSTURE IN MEDITATION
BEST TIME FOR MEDITATION
DIET DURING MEDITATION
BASIC PREPARATION
YOGA MAT
BATH
CLOTH
PRAYER
OBSTACLES OF MEDITATION
UNHEALTHY BODY
INCORRECT POSTURE
OVER EATING AND BAD FOOD HABITS
OVER TALKING
REACTING & COMPLAINING ATTITUDE
FALL ASLEEP
ATTACHED TO THE THOUGHTS AND ANALYZING MIND
DOUBTS
LACK OF UNDERSTANDING
LACK OF SELF-DISCIPLINE
NOT SCHEDULED LIFE
BENEFITS OF MEDITATION
INCREASE UNDERSTANDING & INTELLIGENCE
REDUCE FEELING OF DEPRESSION
REDUCE ANXIETY
BALANCED MIND
HARMONY LIFE
COMPASSIONATE LIFE
BETTER DECISION
MORE CREATIVITY
REDUCE MENTAL AND PHYSICAL DISEASES
MEDITATION PRACTICE
TRADITIONAL BREATHING MEDITATION
YOGA NIDRA
TRATAKA MEDITATION
MIRROR TRATAKA MEDITATION
5 SENSES MEDITATION
MANTRA MEDITATION
ACTIVE MEDITATION
ANAPANA MEDITATION
VIPASSANA MEDITATION
CHAKRA MEDITATION
KUNDALINI MEDITATION
HU MEDITATION ( A SUFI MEDITATION)
*Note: These are some different styles of meditation designed and presented for different retreats accordingly.
❖ PRINCIPLE TO ARRANGE MEDITATION SESSION
❖ CONCLUSION (START YOUR JOURNEY)
Siddhant School of Yoga presents 'Yoga and Meditation Retreat' to you for your physical and mental balance. This Retreat mainly focuses on meditation and your mental health by taking the support of Yoga-Asana and [Pranayama. We provide you one Asana class and one Pranayama class for your physical and pranic balance so that you can balance your mind and be able to experience meditation in its pure form.
Yoga and Meditation Retreat Course Dates
Facilities & Inclusions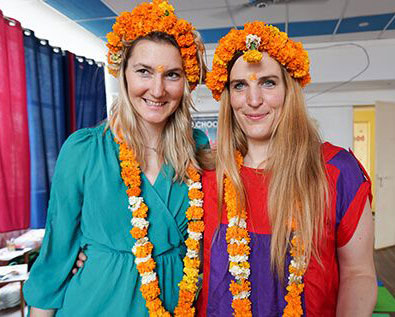 24 days Residential Yoga Course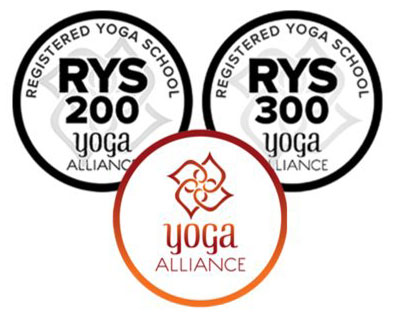 200 hour Yoga Alliance Certification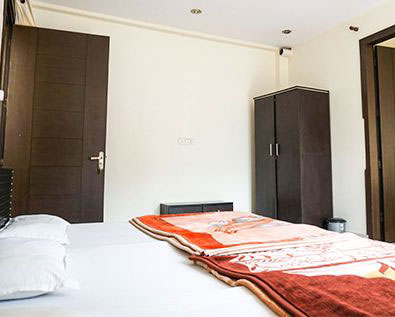 Both Shared / Private Accommodation
Attached Bathroom with Hot water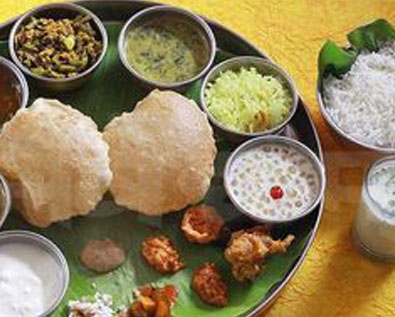 Healthy and Nutritious Meals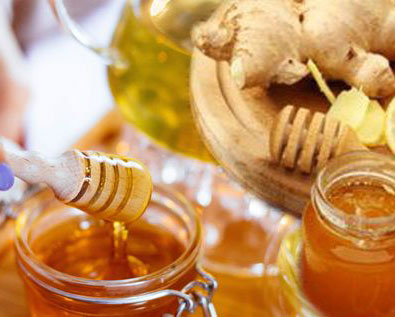 Three times Herbal Tea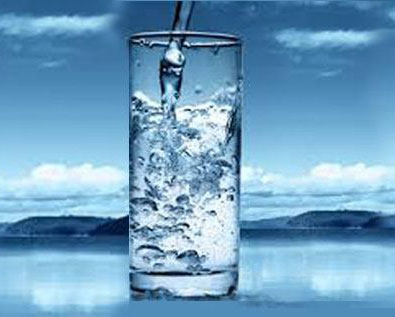 Filtered Water
Free WiFi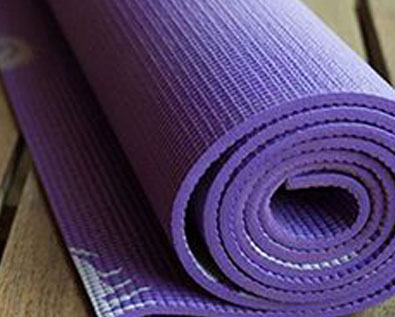 One Yoga Mat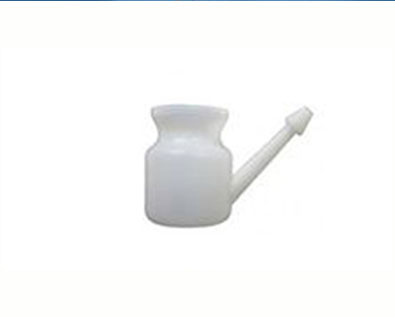 One Neti Pot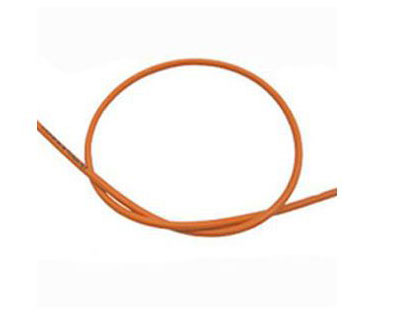 One Rubber Neti
One Rudraksha Mala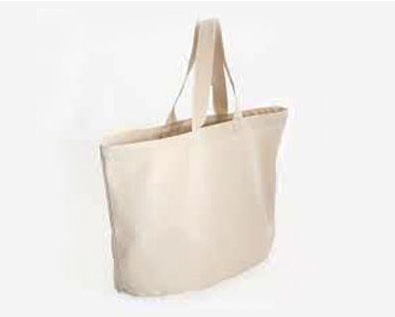 One Yoga Bag
Course Study Materials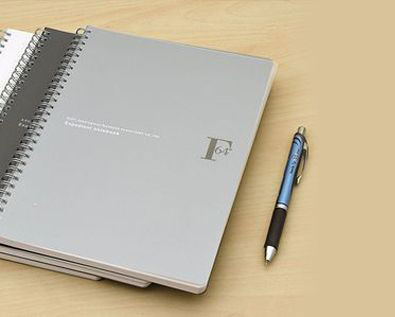 Note Books and Pens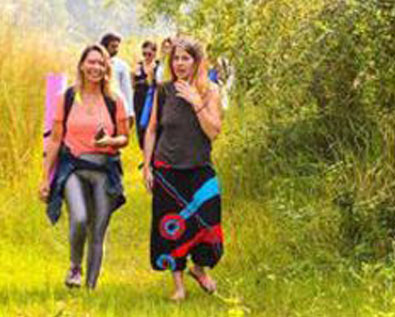 Short Excursion Trip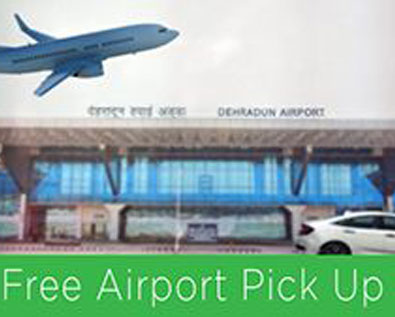 Free Pikc Up from Dehardun Airport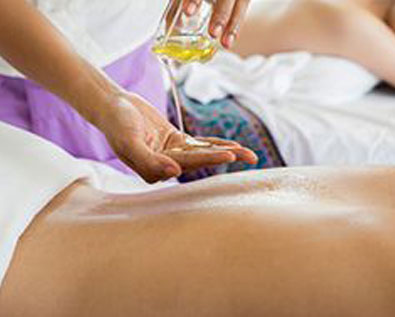 One Free Ayurvedic Massage
Code & Conducts
Read the rules and regulation carefully and obey them during the course
Discipline is the important part of the training program so the course routine must be strictly followed.
Please follow all the instructions of the teachers as they all are here to make you grow more.
Do not leave the class without proper permission of teachers.
Maintain integrity with other students.
Do not indulge in alcohol or drugs.
Smoking is strictly prohibited in the Yoga-School's premises.
Maintain the safety and cleanliness of the place you will live in.
Mobile phones, photography and videography are not allowed in the classroom.
Avoid wearing clothes that expose the body, remember you are in India. Please respect the culture and wear accordingly.
Always inform the management if you have been suffering from any decrease.
Always turn off the lights, fans, power plugs, etc., when you are not using them.
You must inform in advance if they are not taking a meal so that there is no wastage of food.
For your safety and security, you must come to School before 10 pm at Night.
Nobody will be allowed to take the meal or tea in the Yoga Hall or in your Room.
Daily Schedule
| Time | Activity |
| --- | --- |
| 05:30 AM | WAKE UP |
| 06:00 to 06:15 AM | HERBAL TEA AT DINNING HALL |
| 06:15 to 06:30 AM | DAILY YOGIC PURFICATION |
| 06:30 to 07:00 AM | DAILY TRATAK / DAILY OM CHANTING / DAILY GANESH AND GAYATRI MANTRA CHNATING / PRAYER AT YOGA HALL |
| 07:00 AM to 08:00 AM | PRANAYAMA / YOGIC PURIFICATION / BANDHA / MUDRA |
| 08:15 AM to 09:45 AM | HATHA YOGA / ALIGNMENT AND ADJUSTMENT |
| 09:45 AM to 10:30 AM | BREAKFAST AND KARMA YOGA |
| 10:30 AM to 11:30 AM | SPECIAL COURSE OF GRATITUDE FOR PEACE, HAPPINESS AND ALL POSITIVE RESULTS |
| 11:30 AM to 12:30 PM | MANTRA CHANTING / AYURVEDA |
| 01:00 NOON to 02:30 PM | LUNCH AND REST |
| 02:30 PM to 03:30 PM | ANATOMY AND PHISIOLOGY / YOGA NIDRA / RELAXATION |
| 03:30 PM to 04:30 PM | PHILOSOPHY WITH SIDDHANT TO DISCOVER YOGA / PATANJALI / CHAKRA / KUNDALINI / SAMADHI |
| 04:30 PM to 04:45 PM | TEA TIME AND SNACKS |
| 04:45 PM to 05:45 PM | MEDITATION / CHAKRA AND KUNDALINI YOGA |
| 05:45 PM to 07:15 PM | ASHTANGA VINYASA / ALIGNMENT AND ADJUSTMENT |
| 07:15 PM to 08:00 PM | DINNER |
| 10:00 PM - | LIGHTS OFF |
*NOTE: This is an overview sample of the daily schedule. The daily schedule provided may vary according to the practice of the practitioner.
Yoga and Meditation Retreat Syllabus
Introduction to pranayama
Abdominal breathing
Thoracic breathing
Shoulder breathing
Yogic inhalation
Yogic exhalation
Yogic breathing
Inner retention
Outer retention
Kapalbhati
Alternative breathing
INTRODUCTION TO NadiShodhan
Bhramari
Bhastrika
Ujjayi
Mula Bandha
JALANDHAR BANDHA
Janaa mudra
Chin mudra
Yoni mudra
Bhairava mudra
Bhairavi mudra
Hridaya mudra
Nasikagra mudra
Ashwini Mudra
Anapana meditation
Vipassana meditation LABLE - 1
Trataka meditation LABLE - 1
Mantra meditation
Silent meditation LABLE - 2
FINDING SENSETION
BODY AWARENESS
MUSCULAR RELAXATION
DEEP BREATHING
TENSE RELAX METHOD
GURUR BRAHMA GURUR VISSNU…
ASATO MAA SAD GAMAYA……
Introduction class of yoga and balance.
Introduction of Panch kasha.
Panch kosha and its balance
Introduction of Indian rich culture.
Introduction of Indian Philosophy
Patanjali yoga sutra
discipline and it's important in yoga
What is yoga?
Kinds of verities
Abhyasa and vairagya
.Supportable of yoga
CELL
INTRODUCTION TO CELL
CELL MEMBRANE
CELL DIVISION
RESPIRATORY SYSTEM
RESPIRATORY TRACK
MUSCLES OF RESPIRATION
MECHANISM OF RESPIRATION
BLOOD SUPPLY TO THE LUNGS
YOGIC EFFECT ON RESPIRATORY SYSTEM
CONTROL OF RESPIRATION
(Jointmovement Series)- 1,2,3
Eye Exercise
Surya namaskara
Shavasana (corpse pose)
Makarasana (crocodile pose)
ArdhaUshtrasana (half camel pose)
Ushtrasana (camel pose)
Shashankasana ( moon pose)
Tadasana (palm tree pose)
TiryakaTadasana (swaying palm tree pose)
Trikonasana (triangle pose)
Utthanasana (squat and rise pose)
Kati Chakrasana (waist rotating pose)
Tiryaka Kati Chakrasana (swaying waist rotating pose)
Matsyasana (fish pose)
Ardha Shalabhasana (Half locust pose)
Bhujangasana (cobra pose)
TiryakaBhujangasana (twisting cobra pose)
Kandharasana (shoulder pose)
Setu Asana (bridge pose)
Janu Sirshasana (head to knee pose)
Paschimottanasana (back stretching pose)
ArdhaMatsyendrasana (half spinal twist)
Meru Wakrasana (spinal twist)
VipareetaKarani Asana (inverted pose)
Sarvangasana (shoulder stand pose)
Halasana (plough pose)
Garudasana (eagle pose)
Natarajasana (Lord Shiva'sdance)
Surya Namaskar A
Padangusthasana (big toe pose)
PadaHastasana (hands under feet)
Trikonasana (triangle)
ParivrittaTrikonasana (revolved triangle)
Parsvottonasana (side intense stretch)
Virabhadrasana I (warrior)
Virabhadrasana II (warrior)
UtthitaParsvakonasana (extended side angle)
ParivrittaParsvakonasana (revolved side angle)
PrasaritaPadottanasana (wide leg forward fold)
Utthita Hasta Padangusthasana (extended hand to big toe)
ArdhaBaddha Padma Uttanasana (half bound lotus intense stretch)
Utkatasana
Dandasana (staff pose)
Janu Sirsasana (head to knee pose)
ArdhaBaddha Padma Paschimottanasana (half bound lotus version of paschimottanasana)
TriangaMukaikapadaPaschimottanasana (1 leg folded back, forward fold)
Paschimottanasana (west intense stretch)
Purvottasana (east intense stretch)
Marichyasana
ParipurnaNavasana (boat)
Food & Accommodation
Food
Eating can also be considered proper nutrition in which you seek universal balance. You have to develop mindful eating practice can provide a ground that truly supports your personality & Yoga practice.
Three-time (Breakfast, Lunch & Dinner) meals per day.
All Meals are a vegetarian, nutritious, healthy and balanced diet.
A nourishing diet with fruits, vegetables, Indian herbs are added to the meal plan on an everyday basis.
Two times Tea during the course.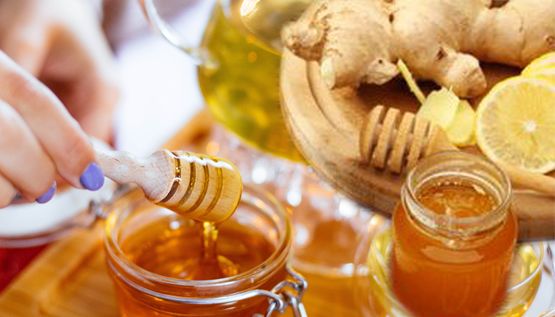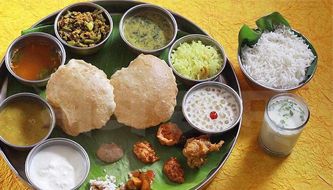 Accommodation
We offer Single Private and shared rooms.
The rooms have the facilities to suit the western lifestyle and we strive to make improvements according to comfortable staying.
Each room is arranged with a study table, chair, Double bed, and a storage closet to store your belongings.
We provide fresh pillow covers and bedsheet once a week.
Every room equipped with a nicely made washroom with all facilities like Toilet paper, Disposable bin, western toilet, washbasin to suit the western lifestyle.
The washroom are facilities with 24 hours hot & normal water.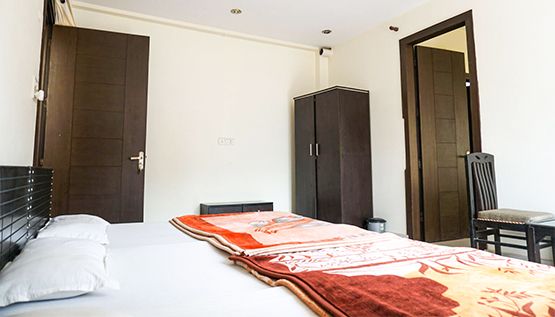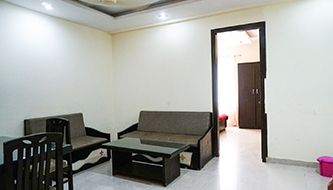 Our Yoga Course Benefits
Learn the right methods of Hatha yoga to maintain your healthy physical body.
Correct your breathing style.
Understand the importance of Pranayama to practice daily.
Know the proper benefit of Kapalbhati and Anulom-Vilom Pranayama
Get proper strength by Ashtanga Vinyasa.
Know the proper use of yogic locks (Bandas) and Yogic gestures (mudras).
Learn the yogic purification method to detoxify yourself.
Know some Ayurveda tips for your daily practical lifestyle.
Develop your focus.
Learn the purest method of meditation.
Understand the nature of Yoga-Nidra.
Learn the right pronunciation of Mantra.
Know the secret of 'five body science'.
Understand the nature of 'Balance'.
Develop the attitude of gratitude.
Get your daily schedule for the next 60 days for your self-practice.
Frequently Asked Questions
Siddhant School of Yoga, one of authentic and result oriented yoga school in Rishikesh, India. We are providing high-quality yoga education and curriculum following the standards of Yoga Alliance USA.
Our 200-hour and 300-hour Yoga Teacher Training Course are certified by Yoga Alliance USA. We are providing a 500-hour Yoga TTC as it is a combination of 200 hours and 300 hours Yoga Program. After certification from Siddhant School of Yoga, you will be eligible to teach throughout the world as a Yoga teacher.
Note: After certification, you need to register yourself at Yoga Alliance to become an officially Registered Yoga Teacher (RYT)according to Yoga Alliance USA. The Yoga Alliance will charge almost $115 as the registration fees to register yourself as a yoga teacher. For your kind information more than 70000 Registered Yoga Teacher (RYT) and more than 30000 Registered Yoga Schools (RYS) you can find in Yoga Alliance family. So come be a part of a big and beautiful family of Yoga. For more information please visit www.yogaalliance.com.
The 'Right Attitude' is the only eligibility criteria to participate in a yoga course. If you have the right attitude, definitely you can join a yoga course and get the benefit for your growth. Besides this basic eligibility, you need to have some more practical eligibility to attend any kind of yoga program at Siddhant School of Yoga.
1- The applicant should be in a good physical condition.
2- Need to be open-mind and eagerness to understand and practice Yoga.
3- Dedication to practice 9 to10 hours daily with 100% attendance.
4- You must be a vegetarian during the yoga course.
5- Alcohol, drugs, and smoking are must not be allowed during the yoga course.
6- Need to know basic English.
7- Age group in-between 18 to 60 years.
8- Must not have any surgery for last one year.
9- Not allowed with any kids.
All these basic points are the eligibility criteria of yoga courses provided by Siddhant School of Yoga is really help you to understand and practice Yoga for your growth and success. Please go through all these points carefully before join a yoga course.
1. Two (2) color photocopy of your Passport are required, it should be very clear. Please be aware, you need to show the original Passport to us.
2. Two (2) color passport size photo is required, it should be very clear.
We need to know your Visa expiry date, as you got before arrival.
Let you remind that you are required an Indian Tourist Visa before traveling to India.
To arrival in India, you as a foreigner need a Visa. Give yourself some amount of time to arrange an Indian Tourist Visa from the Indian embassy or through the Visa services company before leaving your country and traveling to India. Please arrange your health and travel insurance and other important requirements like bank and credit card issues before leaving your home town and country.
You are most welcome to Siddhant School of Yoga. You can come to stay before one day, the starting date of the yoga course. Upon your arrival in our yoga school, you will provide your room to take rest and fresh. After some rest please come to the office and fill-up your course application form and deposit the rest of your course fees. Then you will get the current day and next day schedule and we will show all the areas, you are going to use throughout the yoga program, like Yoga Hall, Dining, etc.
On the starting day of the yoga course, you will provide a Hatha-Yoga class in the morning at 8:00 am to 9:00 am then you will have your breakfast. At 10:30 a.m. our fire-ceremony program, the traditional way to start any program in India. After that, we will take a group photo for your good memory and for official use and just after that, you will get your study-materials for your yoga TTC and then Lunch and rest.
At 3:00 pm, the starting day of the yoga course, we are conducting an orientation class to let you know all about the yoga course. Such as About teachers, syllabus, rule and regulations, food, accommodation, benefits, the right way to go through the Yoga course and many other things looking to the success of this Yoga Course.
In this orientation meeting, the students meet each other and get introduced the teachers to our new students. Here you will be asked about your expectations and goals so that we can help you accordingly during the yoga course. You can ask anything, whatever you want more or want to know about more in this Yoga Course, definitely, we will try our best to cooperate and provide to you. In this orientation session, you will get the 1st-week yoga course schedule and then after, the Yoga course starts officially along with the Ashtanga Yoga class in the evening.
You are most welcome to our school. We are providing everything to you related to Yoga education, food, and accommodation. We are here to help and serve you as a friend and family but it will be better to bring some useful things to help you and will be comfortable and convenient for you during yoga course.
You can bring your tablets, cameras, laptops and any other electronics products you are using for your easy and growing life. You should bring 2(two) passport size photographs for our record and certificate, mobile phone, cords of the electronic devices, ATM Debit Card (for the best exchange rate) clothes suits the seasons, comfortable clothes for practicing yoga, shoes, travel towel, first aid kit and basic medications and any personal belongings item. You may bring the musical instrument, mp3 player or anything else that you thinks is necessary. Please do not brings those things which are not useful and necessary during the travel or Yoga course, such as expensive jewelry and ornaments. If you bring, please be aware of your things and keep them safe. We are not responsible if any theft happens over here. However, Siddhant School of Yoga gives priority to your safety.
Course Registration
As you express you're willing about doing yoga and ready to do
First Send your inquiry to us.
Our team send you a presentation of our yoga course as soon as we get your inquiry.
Submit your Rregistration form below and pay $200 as registration fee which is non-refundable.
Then finally we send you a confirmation email to you about confirm your booking.
Registration
Click the button below for quick registration.
If you have any query then feel free to contact us anytime. We are always there to assist you!
Pay Now
Course Fee: USD 700
Registration Fee: 140 USD
Refund Policy
All the students are advised to read the policy carefully before forwarding the application and the payment for the yoga teacher training course.
The advance deposited for the course is non-refundable.
In case of Emergency and unavoidable situation, students can postpone the course and go for any other month's scheduled course within the current year. Students must inform us by the email with proper reason to postpone the course.
If students cancel the course, we accept the cancelation but the advanced amount is non-refundable. There are no charges for cancellation but students have to inform us about the cancellation by email.
What's Our Students Say
Our Teastimonials
- Leanne Daly, England -
Recently did the 200 hours TTC course and it really was a truly amazing experience - everyone at the school cannot do enough for you and truly want to give you the best experience so that you can learn, improve and help others do the same. The pranayama, philosophy, and meditation classes have really brought so much to my life and the Ashtanga was really great although I think I'm still aching after the 108 sun salutations challenge on the last day. Finding a school was really important to me and this place came highly recommended from a friend and I would not think twice to recommend this place to my friends. They welcomed not only me but also my 3-year-old son to the school and helped me with him so that this experience could become possible for me as a single mother - I truly thank you and hope one day we can come back x
Carme Fontanet Mor, Span
I stumbled across Siddhant School of Yoga while I was one second from booking another yoga school in Rishikesh, and I have zero regrets about it! This yoga school exceeded all my expectations. I felt at home since the first day, the staff was very welcoming and helpful during all my stay. They all are truly passionate about teaching yoga and you sense it immediately! Now I can tell you I have an Indian family in Rishikesh!
Latest Blog Posts
Article
Meditation Benefits
Meditation as a result of Yoga is very essential for a smooth life. Most of the people are suffering from some mental...
Article
Yoga Retreat in India
India is a scientific yoga country. Here you can find a lot of techniques and methods to achieve your goal...
Article
Hatha Yoga
Hatha Yoga is an important part of Yoga Philosophy, it is an integral part of the welfare of the entire humanity ...