Siddhant School of Yoga
A professional yoga center working for the growth of society
Siddhant School of Yoga is a registered yoga school for the residential yoga course. We are conducting 'Teacher Training Courses' as well as 'Yoga Retreats' for yoga practitioners whether they are westerners or Indians. The head office of Siddhant School of Yoga is situated near the holy river Ganga at Rishikesh India. We do not have other branches any other part of the world but we are running Yoga camps and retreats different part of our country, India to help people for finding a better lifestyle and understanding by Path of Yoga.
Thank you very much for choosing Siddhant School of Yoga. It is our pleasure to serve you for your complete growth. Here we are presenting some unique yogic practices, awakening methods, life-changing courses, and all the questions & its practical solutions that help you to develop a different kind of intelligence in you to know yourself and to deal your practical and professional life & discover your hidden potential. Moreover, Siddhant School of Yoga is the right place where you can discover your true self, your real identity.
Siddhant School of Yoga is a yoga school as well as a motivation center with the proper workshop for complete growth. Siddhant School of yoga offers:
Hatha Yoga.
Ashtanga Vinyasa
Pranayama
Meditation
Indian Yoga Philosophy
Yogic Purification
Mantra Chanting
Relaxation Practice
Yoga Nidra Practice
Anatomy and physiology
Basic Ayurveda
Basic Naturopathy
Kundalini Yoga
Acupressure
Pranic Healing
Bandhas ( Yogic Locks)
Mudras ( Yogic Gestures)
All these yogic subjects are very useful to move from darkness to light. By personal appointment, here in our Yoga School, we are working with Techniques for Energy Management, converting Active Energy to Passive Energy and much more different aspects related to Yoga, Motivation, Growth & Success.
Siddhant school of yoga is preparing good teachers having a unique vision for all humanity towards growth, success and a balanced life. Yoga is a science, not a belief. It required the attitude of the experiment, means do an experiment and experience. Having this scientific attitude, we are running this school looking for an authentic and healthy society. We have collected and discovered some result oriented methods which helps you to transform yourself completely. We are presenting here few methods:
Five body science
Discipline attitude
Accepting Challenges
Creating a Goal
Developing Will Power
Stay Focused
Gratitude
These methods are like medicines if you take them properly in discipline way they will cure all diseases but medicines are must be prescribed by a doctor so please visit a Yogi or a yoga teacher for the better result before start experiment yoga with your life. These Yogic experiments solve your all problems whether they are physical, mental, financial, social or existential. These methods develop a lot of qualities and all these qualities are the masterstroke for a healthy life with clarity. These are the source of all ideas and creativity. Siddhant School of Yoga is committed to train and support you to adopt these qualities in your life in order to change your life and others.
Siddhant School Of Yoga
What Makes Us Unique
Professional Training
01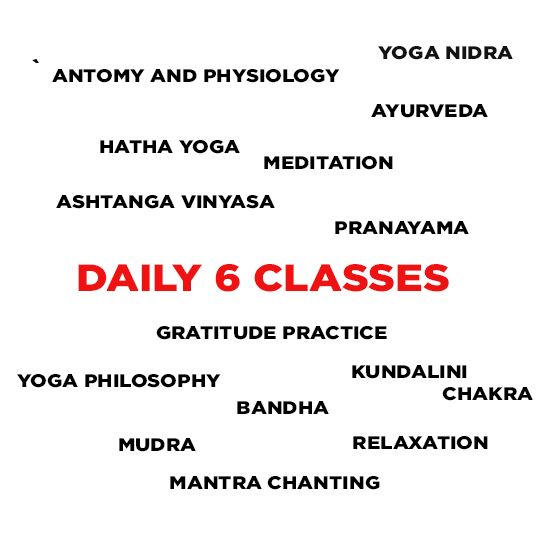 Daily 6 Classes
02
Personal Attention
03
Measure Your Growth
04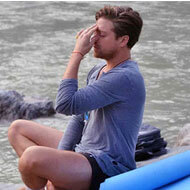 Unique Breathing Techniques
05
Five body Science
06
In-depth knowledge of Subjects
07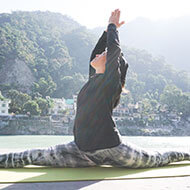 Intense Yoga Training
08
Special Kundalini Classes
09
Traditional Mantras
10
Both Hatha and Ashtanga Vinyasa Training
11
Rubber Neti
12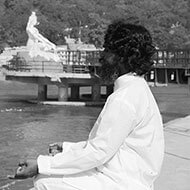 Unique Meditation Techniques
13
Prana Science
14
Goal Setting
15
Jala Neti
16
Family Enviroment
17
Festival Celebration
18
secrets-of-yoga
19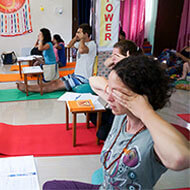 Teaching Methodology
20
Teaching Practice
21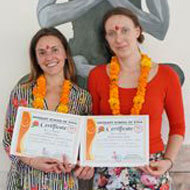 Yoga Certification
22
100 Days Support
23
Rishikesh Sightseeing
24
Benefits of Siddhant School of Yoga
Complete Growth
Complete growth has to be related to every aspect of your personality. Your personality includes -physical body, mental body, panic body, understanding body and bliss body. Complete Growth means simultaneously growth of these five bodies. You should have to develop your physical health, mental balance, energy balance and understanding simultaneously to get the blissful, joyful and happy life. Here in this Yoga TTC, Siddhant School of Yoga presents all the aspects of Yoga embracing multiple parts of your personality which is really helpful to you for your complete growth.
Intense Practice
Intense practice is something to practice 100% with proper technique according to lifestyle and understanding of the practitioner. Growth is related to intense practice, the right attitude and right method . Siddhant School of Yoga is here to motivate you to do intense practice ,by teaching you the right technique for your growth as is appropriate in your case.
Breathing Secrets
Breathing is necessary for a life to live. But the science of breathing is very much important to live a healthy, wealthy and wise life. Siddhant School of Yoga discovered some unique techniques of breathing which can help you to become free from physical and mental disease.Right breathing practice during yoga course, helps to balance your body, mind, and prana completely. The secret of breathing can help you experience bodylessness and thoughtlessness, the real form of Yoga.
Kundalini Awakening
Kundalini is not just an energy. Kundalini itself is a source of knowledge and wisdom. A little amount of Kundalini has already awakened in each and everybody for their normal lifestyle.When it starts awakening, Kundalini takes care of you like a mother in all dimensions.So in India, we never say just Kundalini, we always say mother kundalini. Siddhant School of Yoga in here is presenting some secret and classical kundalini meditation techniques to awaken mother kundalini, looking forward to achievin creativitive and a higher state of consciousness.
Proper Asanas Knowledge
Indian ancient yoga culture presents 'Asana' for inner growth. Asanas are not meant just for physical health, of course, physical health is the by-product of Asanas. If you practice asana with proper knowledge, definitely you can develop your willpower, patience, witness ability, awareness and many more qualities, which are the basic qualities of inner growth. Proper knowledge of Asana is not concerned about Asana itself, it is really concerned about the way you practice your Asana teacher. You will be provided a right yoga teacher and proper knowledge about Asana from Siddhant School of Yoga during the residential Yoga course to improve your inner qualities.
Secret of Yoga
Yoga is the ultimate solution for all problems.You often encounter some existential questions, like "who am I, what is sleep, what is ignorance, what is death, what is life, what is samadhi (enlightenment)".These are the secrets of this universe, no one can answer them. You have to discover the secrets by the help of YOGA through your inner experience, just like how scientists are doing the experiment in the outer world. Siddhant School of Yoga Presents some great and unique techniques to the practitioner during these yoga courses, which help them discover their inner world by experiencing something "Beyond" because yoga is an inner science.
Professional Yoga Teacher
We are committed to prepare and present you as a professional yoga teacher who will guide the future generation. You are here with Siddhant School of Yoga to become a professional Yoga Teacher. As a yoga teacher training school, we know all the aspects and qualities of a professional yoga teacher like committed attitude, right knowledge about the subject, goodwill for students and much more. The way we are conducting our yoga course to prepare a normal practitioner for a professional yoga teacher is really very admirable. We are very confident about this because of our past results.
Benefits of Mantra
Every letter and word has its own energy field and effect. Mantra means the collection of one letter, a group of letters or a group of words. Whenever you collect some energetic group of words they create a large amount of power which can be used in a creative way for the inner or outer growth. By Mantra you can do anything ,whatsoever you want because 'Mantra' is pure energy. You can find the different Mantra for different purpose like Mantra for good health, for money, for meditation, for power. Proper pronunciation of Mantra is very necessary for the good result. Siddhanta School of Yoga presents the right way of mantra chanting with Proper pronunciation every day during yoga courses.
Assistance and Support
Practicing yoga in its different aspects during yoga teacher training courses is challenging but still, it is made comfortable because of the group, schedule, surrounding and helpful teachers. But after completion, of course, it is not easy to continue the practice in your place, but the Siddhant School of Yoga designed some specific schedule which you can further customize according to your lifestyle and nature .This will help you to continue the practice in your place after the completion of yoga course. We are very much committed to our every student and will be in touch at least for three months for help.
Benefits of meditation
Meditation as a result of Yoga is very essential for a smooth life. Most of the people are suffering from some mental and emotional problems because of uncontrolled thoughts. If you control and manage your thought process, you can be free from all kind of mental, emotional and physical problems. Mediation is the ultimate solution for mental and emotional problems,for everybody whether you are a yoga practitioner or a simple man because meditation leads you from more thought to less thought. Siddhant School of Yoga presents some unique and effective meditation methods to experience Meditation during residential yoga course
Mental Solution
All kind of mental problem arise because of unregulated thoughts and emotions, which belongs to the mind. Normally you do not know how to control your mind .If you try in your own way, it often fails to give the proper result because you do not know the nature of mind.Here Siddhant School of Yoga presents the right way of practice to understand the mind inorder to solve the problem of your mind.To let you know ,your mental body totally depends upon the pranic body ( energy body ), if you work on your prana in a proper way, definitely you can get a balance in your mind and solve your mental problems.During this 200-hour yoga TTC Siddhant school of yoga presents right methods of Pranayama to optimise your mind and solve its problems.