The Hightest Level Of Kundalini Energy Is Called Samadhi.
– Siddhant Ji
500 HOURS KUNDALINI YOGA TTC
Siddhant School of Yoga is a Registered Yoga School (RYS-500) approved by Yoga Alliance USA Presents a 500-Hour Kundalini Yoga Teacher Training Course for complete growth in all dimensions of your life.
During this Kundalini Yoga TTC, Siddhant School of Yoga helps you to understand all about Kundalini Yoga and its right practice step by step. This course is very beneficial for you as it is designed for beginners to advance. The first part of this course is good for beginners, the middle part of this course is good for intermediates and the last part of this course is very good for advanced ones.
You can go through the 200 and 300-hour separately to complete your 500-hour Kundalini Yoga TTC. But it is better to complete your 500-hour Kundalini Yoga TTC at once so that you can understand and practice the complete aspects of Kundalini Yoga.
During the 200-hour Kundalini Yoga TTC, you go through 'Discover Your Chakras' and 'Awaken Your Chakras'. These both points are coming on 'Chakra Meditation'. During the 300-hour Kundalini Yoga TTC, you go through 'Balancing Your Chakras' and 'Awakening Your Kundalini'. These both points are coming from 'Kundalini Meditation'. But during the 500-hour Kundalini Yoga TTC, you are going through the complete aspects of Kundalini Yoga.
Kundalini Yoga can be divided into 2 main parts and 4 sub-parts. And they are:
 
Chakra Meditation
Kundalini Meditation
Chakra Meditation can be divided into two steps. They are:
Discover Your Chakras 
>li>Awaken Your Chakras  
Kundalini Meditation is also divided into two more steps. They are
Balancing Your Chakra
Awakening Your Kundalini
 

Siddhant School of Yoga presents a 500-hour Kundalini Yoga TTC that gives you the right and result-oriented practice by giving you the complete and the right understanding of Kundalini Yoga to become a professional kundalini yoga teacher.

   

Kundalini Yoga is directly connected with your different chakras and their awakening sometimes separately and sometimes together. During Chakra Meditation you work with your different chakras separately and during Kundalini Meditation you are moving your energy from the lower chakras to the upper chakras by working with your different chakras together.

   

Here in this 500 Hours Kundalini Yoga Teacher Training Course you will go through all the aspects of kundalini yoga step by step in the right sequence. During this yoga course, you will go through some cleaning procedures and many yogic subjects along with some relaxation and gratitude practice. And they are:

 

Yogic Purification: For purifying your physical body as the right preparation for Kundalini Awakening.

Pranayama: For purifying your Nadis and also awakening your energy with the right breathing exercises along with some other yogic kriyas. 

Bandha: For creating the right pressure for awakening your energy.

 

Mudra: For giving the right path to your energy.

 

Hatha Yoga: For awakening your chakras through your right postures. 

Alignment and Adjustment: For adjusting your body postures by looking at the chakras.

Yoga Anatomy and physiology: For knowing your chakras and their location in a scientific way.

Ashtanga: For the right preparation for your physical body.

 

Kundalini Meditation: For awakening the Kundalini by your mind.

Gratitude Practice: For knowing the right way to live a Yogic lifestyle.

 

Kundalini Yoga Philosophy: For knowing all about Kundalini Yoga.

Relaxation Methods: For relaxing yourself after intense practice.

 

Mantra: For activating your chakras. 

Yoga-Nidra: For relaxing your muscles and nervous system.

Basic Ayurveda: For knowing the right food habit for your Kundalini Yoga practice.

Teaching Methodology: For knowing the right way of teaching Kundalini Yoga.

Teaching practice: For presenting yourself as a Kundalini Yoga Teacher.

Kundalini Yoga is a practical platform that helps you to be in harmony with each dimension of your life. So come and join the 500-hour Kundalini Yoga TTC with Siddhant School of Yoga and go through the right understanding and practice and become a professional Kundalini Yoga Teacher.   
Why Siddhant School of Yoga?
500 Yoga Teacher Training Course is meant for the very advanced level of yoga practitioner, who is interested in some positive change or he/she is very passionate about something. Siddhant School of Yoga is very happy to find this kind of yoga practitioner because our school is known for a very intense level of practice. We are presenting yoga, the art of redesign your subconscious mind. We are practicing for complete solution of your physical body, complete solution of your mental body. Here we are providing you some unique technique to develop your right understanding. We are working very deep level of human personalities and consciousness. We are trying to help all of you to transform yourself completely so that a new kind of understanding and vision arise in you for your better life to help yourself and others. If you are looking a deep and right Yoga Education then come and join our 500-hour yoga teacher training residential program and transform yourself completely and Discover your true identity over here at Siddhant School of Yoga Rishikesh India.
500 Hour Yoga Teacher Training Dates
| Course Date | Shared Room | Private Room | Apply Now |
| --- | --- | --- | --- |
| 03-11-2023 to 30-12-2023 | USD 2699 | USD 2999 | Booking Open |
| 03-01-2024 to 28-02-2024 | USD 2699 | USD 2999 | Booking Open |
| 03-03-2024 to 30-04-2024 | USD 2699 | USD 2999 | Booking Open |
| 03-05-2024 to 01-06-2024 | USD 2699 | USD 2999 | Booking Open |
| 03-07-2024 to 30-08-2024 | USD 2699 | USD 2999 | Booking Open |
| 03-09-2024 to 30-10-2024 | USD 2699 | USD 2999 | Booking Open |
Facilities & Inclusions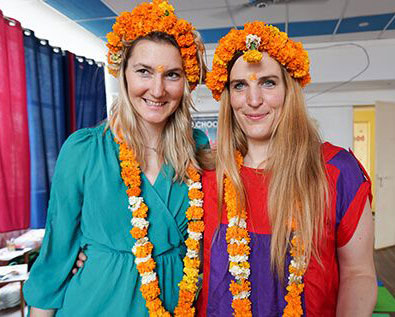 24 days Residential Yoga Course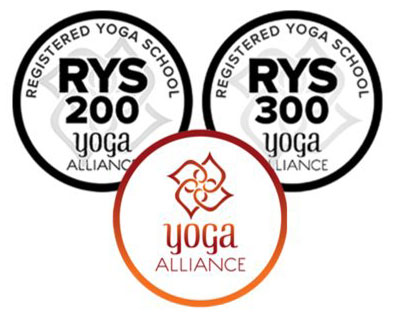 500 hour Yoga Alliance Certification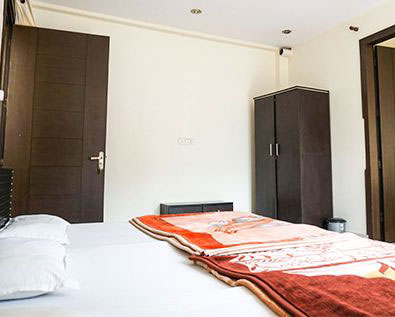 Both Shared / Private Accommodation
Attached Bathroom with Hot water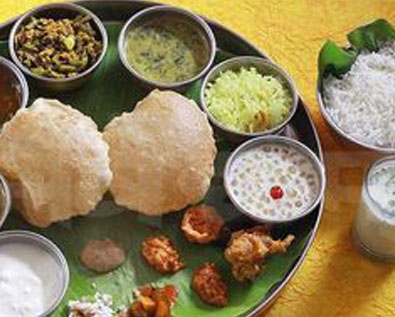 Healthy and Nutritious Meals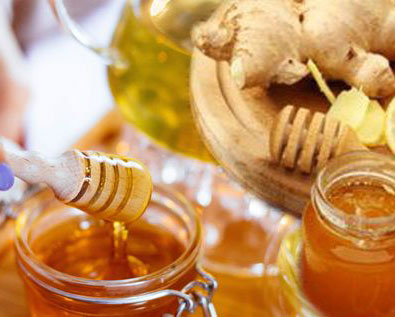 Three times Herbal Tea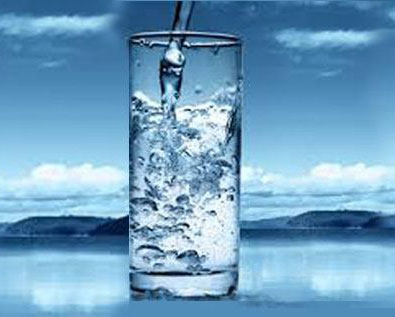 Filtered Water
Free WiFi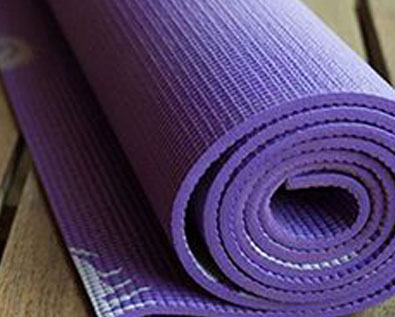 One Yoga Mat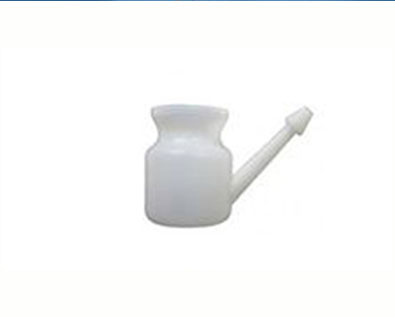 One Neti Pot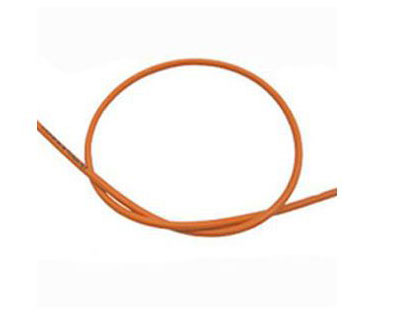 One Rubber Neti
One Rudraksha Mala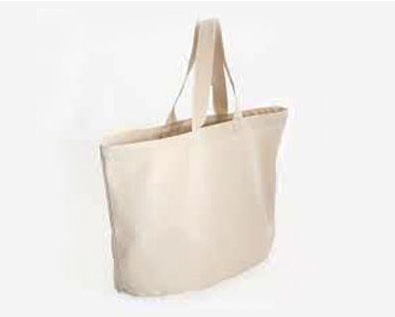 One Yoga Bag
Course Study Materials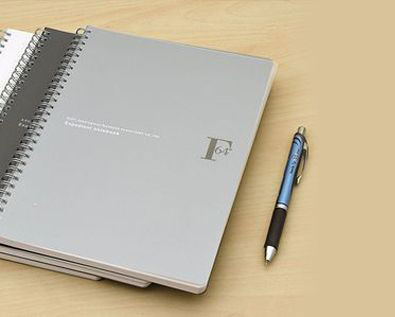 Note Books and Pens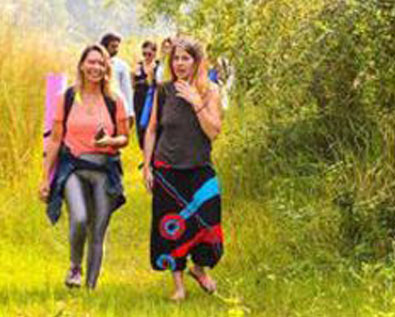 Short Excursion Trip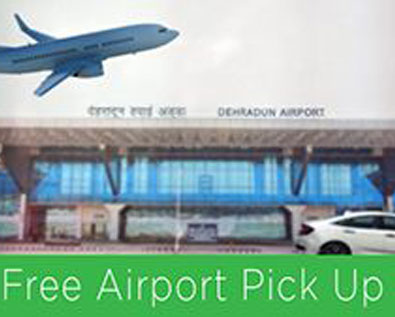 Free Pikc Up from Dehardun Airport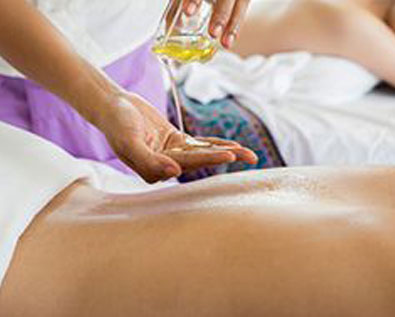 One Free Ayurvedic Massage
Code & Conducts
Read the rules and regulation carefully and obey them during the course
Discipline is the important part of the training program so the course routine must be strictly followed.
Please follow all the instructions of the teachers as they all are here to make you grow more.
Do not leave the class without proper permission of teachers.
Maintain integrity with other students.
Do not indulge in alcohol or drugs.
Smoking is strictly prohibited in the Yoga-School's premises.
Maintain the safety and cleanliness of the place you will live in.
Mobile phones, photography and videography are not allowed in the classroom.
Avoid wearing clothes that expose the body, remember you are in India. Please respect the culture and wear accordingly.
Always inform the management if you have been suffering from any decrease.
Always turn off the lights, fans, power plugs, etc., when you are not using them.
You must inform in advance if they are not taking a meal so that there is no wastage of food.
For your safety and security, you must come to School before 10 pm at Night.
Nobody will be allowed to take the meal or tea in the Yoga Hall or in your Room.
Daily Schedule
| Time | Activity |
| --- | --- |
| 05:30 AM | WAKE UP |
| 06:00 to 06:15 AM | HERBAL TEA AT DINNING HALL |
| 06:15 to 06:30 AM | DAILY YOGIC PURFICATION |
| 06:30 to 07:00 AM | DAILY TRATAK / DAILY OM CHANTING / DAILY GANESH AND GAYATRI MANTRA CHNATING / PRAYER AT YOGA HALL |
| 07:00 AM to 08:00 AM | PRANAYAMA / YOGIC PURIFICATION / BANDHA / MUDRA |
| 08:15 AM to 09:45 AM | HATHA YOGA / ALIGNMENT AND ADJUSTMENT |
| 09:45 AM to 10:30 AM | BREAKFAST AND KARMA YOGA |
| 10:30 AM to 11:30 AM | SPECIAL COURSE OF GRATITUDE FOR PEACE, HAPPINESS AND ALL POSITIVE RESULTS |
| 11:30 AM to 12:30 PM | MANTRA CHANTING / AYURVEDA |
| 01:00 NOON to 02:30 PM | LUNCH AND REST |
| 02:30 PM to 03:30 PM | ANATOMY AND PHISIOLOGY / YOGA NIDRA / RELAXATION |
| 03:30 PM to 04:30 PM | PHILOSOPHY WITH SIDDHANT TO DISCOVER YOGA / PATANJALI / CHAKRA / KUNDALINI / SAMADHI |
| 04:30 PM to 04:45 PM | TEA TIME AND SNACKS |
| 04:45 PM to 05:45 PM | MEDITATION / CHAKRA AND KUNDALINI YOGA |
| 05:45 PM to 07:15 PM | ASHTANGA VINYASA / ALIGNMENT AND ADJUSTMENT |
| 07:15 PM to 08:00 PM | DINNER |
| 10:00 PM - | LIGHTS OFF |
*NOTE: This is an overview sample of the daily schedule. The daily schedule provided may vary according to the practice of the practitioner.
500 Hour Yoga TTC Syllabus
200 Hour Yoga TTC Syllabus
JALA NETI
CATHETER
KUNJAL KRIYA
AGNISAARA KRIYA
SHEETKARMA KAPAL BHATI
Introduction to pranayama
Thoracic breathing
Shoulder breathing
Yogic inhalation
Yogic exhalation
Yogic breathing
Inner retention
Outer retention
Kapalbhati
Alternative breathing
Bhramari
Ujjayi
Bhastrika
Sheetli
Shitkari
Introduction to NadiShodhan
NadiShodhan LABLE 1AND 2
NadiShodhan LABLE 3 AND 4
Introduction to Ratio breathing
MOOLA BANDHA
JALANDHAR BANDHA
UDDIANA BANDHA
MAHA BANDHA
Janaa mudra
Chin mudra
Yoni mudra
Bhairava mudra
Bhairavi mudra
Hridaya mudra
Shambhavi mudra
Nasikagra mudra
Kaki mudra
Yoga mudra
Ashwini Mudra
Anapana meditation
Vipassana meditation LABLE – 1, 2
Kundalini meditation LABLE - 1
Chakra meditation LABLE – 1, 2
Trataka meditation LABLE – 1, 2, 3
Third eyes meditation LABLE - 1
Mantra meditation
Silent meditation LABLE – 1,2,3,4
SAGUNA MEDITATION
BODY AWARENESS
FINDING SENSETION
FINDING BLOCK SPOT
YOGA NIDRA LABLE- 1
MUSCULAR RELAXEATION
DEEP BREATHING
DEEP BREATHING
TENSE RELAX METHOD
PARCIAL BODY RELAXATION
FULL BODY RELAXATION
MIND RELAXATION
GURUR BRAHMA GURUR VISSNU…
ASATO MAA SAD GAMAYA……
GAYATRI MANTRA
MAHA MRITYUNJAYA MANTRA
Introduction class of yoga and balance.
Introduction of Panch kasha.
Panch kosha and its balance
Introduction to Indian rich culture.
Introduction of Indian Philosophy
Patanjali yoga sutra
discipline and it's important in yoga
What is yoga?
Kinds of verities
Abhyasa and vairagya
.Supportable of yoga
Obstacles of yoga
Five klesha
Concept of God
Surrender
Kriyayog
8 Limbs of yoga:
Yama
Niyama
Asana
Pranayama
Pratyahara
Dharana
Dhyana
Samadhi
CELL
INTRODUCTION TO CELL
CELL MEMBRANE
CELL DIVISION
RESPIRATORY SYSTEM
RESPIRATORY TRACK
MUSCLES OF RESPIRATION
MECHANISM OF RESPIRATION
BLOOD SUPPLY TO THE LUNGS
YOGIC EFFECT ON RESPIRATORY SYSTEM
CONTROL OF RESPIRATION
DIGESTING SYSTEM
SALIVARY GLANDS
STOMACH AND FUNCTION OF THE STOMACH
ORGANS OF THE DIGESTING TRACK
FUNCTION OF THE SMALL INTESTINE AND LARGE INTESTINE
LIVER EFFECT ON YOGIC PRACTICE
PANCREAS AND HOW IT EFFECT ON YOGIC PRACTICE
CIRCULSTORY SYSTEM
BLOOD AND COMPONENT OF THE BLOOD
COAGULATION OF BLOOD
BLOOD CELL
CIRCULSTORY SYSTEM
YOGIC EFFECT ON BLOOD
FUNCTION OF BLOOD
BLOOD CIRCULATION
FUNCTION OF THE HEART
CONDUCTION OF THE HEART
HEART BEAT
PULMONARY SYSTEM
YOGIC EFFECT ON HEART
SPINAL COLUMNS
BONES OF THE TRUNK
CERVICAL VERTEBRA AND HOW THE YOGIC EFFECT ON IT
LUMBER VERTEBRAE
THORACIC VERTEBRAE
SACRUM AND YOGIC EFFECT ON IT
200 HOUR
CLASSROOM PREPARATION
CLASSROOM ORGANIZATION
POSITIVE AND CONCIOUS COMMUNICATION
CLEAR INSTRUCTION
TONE OF THE VOICE
HOW MUCH SAY!
BE CONCISE
OFFERING PROPS
PASSIEVE AND ACTIVE DEMONSTRATION
OBSERVATION TO INDIVISUAL STUDENT
(Joint movement Series)- 1,2,3
Eye Exercise
Surya namaskara
Chandra namaskara
Relaxation Asana
Shavasana (corpse pose)
Makarasana (crocodile pose)
Balasana (child pose)
Vajrasana Series
ArdhaUshtrasana (half camel pose)
Ushtrasana (camel pose)
Shashankasana ( moon pose)
Standing Pose
Tadasana (palm tree pose)
TiryakaTadasana (swaying palm tree pose)
Trikonasana (triangle pose)
Utthanasana (squat and rise pose)
Kati Chakrasana (waist rotating pose)
Tiryaka Kati Chakrasana (swaying waist rotating pose)
Padmasana Series
BaddhaPadmasana (locked lotus pose)
Matsyasana (fish pose)
Backward Bending Asanas
Shalabhasana (locust pose)
Dhanurasana (bow pose)
Bhujangasana (cobra pose)
TiryakaBhujangasana (twisting cobra pose)
Chakrasana (wheel pose)
Kandharasana (shoulder pose)
Setu Asana (bridge pose)
Forward Bending Asanas
Janu Sirshasana (head to knee pose)
Meru Akarshanasana (spinal bending pose)
Utthita Janu Sirshasana (standing head between knees pose)
EkaPadaPadmottanasana (one leg raised to head pose)
Paschimottanasana (back stretching pose)
Hasta PadaAngushthasana (finger to toe stretch)
Spinal Twisting Asanas
BhuNamanasana (spinal twist prostration pose)
ArdhaMatsyendrasana (half spinal twist)
Meru Wakrasana (spinal twist)
Inverted Asanas
VipareetaKarani Asana (inverted pose)
Sarvangasana (shoulder stand pose)
Sirshasana (headstand pose)
Padma Sarvangasana (shoulder stand lotus pose)
Halasana (plough pose)
Balancing Asanas
Utthita Hasta Padangusthasana(raised hand to bigtoe pose)
Utthita Hasta Merudandasana (raised hand and spine pose)
Merudandasana (spinal column pose)
Baka Dhyanasana (patient crane pose)
Garudasana (eagle pose)
Natarajasana (Lord Shiva'sdance)
EkaPadasana (one foot pose)
Advanced Asanas
Koormasana (tortoise pose)
Dhanurakarshanasana (archer's pose)
Brahmacharyasana (celibate's pose)
Hanumanasana (Hanuman's pose)
Surya Namaskar A
Surya Namaskar B
Padangusthasana (big toe pose)
PadaHastasana (hands under feet)
Trikonasana (triangle)
ParivrittaTrikonasana (revolved triangle)
Parsvottonasana (side intense stretch)
Virabhadrasana I (warrior)
Virabhadrasana II (warrior)
UtthitaParsvakonasana (extended side angle)
ParivrittaParsvakonasana (revolved side angle)
PrasaritaPadottanasana (wide leg forward fold)
Utthita Hasta Padangusthasana (extended hand to big toe)
ArdhaBaddha Padma Uttanasana (half bound lotus intense stretch)
Utkatasana
Dandasana (staff pose)
Janu Sirsasana (head to knee pose)
ArdhaBaddha Padma Paschimottanasana (half bound lotus version of paschimottanasana)
TriangaMukaikapadaPaschimottanasana (1 leg folded back, forward fold)
Paschimottanasana (west intense stretch)
Purvottasana (east intense stretch)
Marichyasana
ParipurnaNavasana (boat)
Bhujapidasana (arm pressure poses)
AdhoMukhaVrksasana (handstand)
Kurmasana (tortoise)
SuptaKurmasana (reclining tortoise)
Kukkutasana (rooster)
GarbhaPindasana (embryo in the womb)
BaddhaKonasana (bound angle)
UpavistaKonasana (wide angle seated forward fold)
SuptaKonasana (reclining angle pose)
SuptaPadangustasana (reclining big toe pose)
UbhayaPadangustasana (both big toes pose)
UrdvhaMukhaPaschimottanasana (upward facing paschimo)
SetuBandhasana (bridge building pose)
UrdvhaDhanurasana (upward bow)
Paschimottanasana (intense stretch.)
Savasana (corpse)
Sirsasana (headstand)
Balasana (child's pose)
BaddhaPadmasana (bound lotus)
Yogimudrasana (energetic lock or seal)
SalambaSarvangasana (Shoulderstand)
Halasana (plow)
Karnapidasana (ear pressure)
UrdvhaPadmasana (upward lotus)
Pindasana in Sarvangasana (embryo)
Matsyasana (fish.)
UttanaPadasana (intense stretched feet or legs)
Padmasana (lotus.)
Tolasana (the uplifting - scales)
Savasana (corpse)
200 hour residential TTC is a Intermediate yoga course for upcoming teachers. Siddhant School of Yoga knows that as a yoga teacher you must know all about ALINGNMENT AND ADJUSTMENT. This yoga course gives you some practical tips and scientific tips about ALINGNMENT AND ADJUSTMENT to guide your students .Here in this yoga program you will go through some teaching cessions where you will learn practically 'how to help your student for ALINGNMENT AND ADJUSTMENT!'
Teaching practice is a part of 200 hours yoga TTC. Heare in the last part of the residential yoga course, you will get a chance to teach yoga and its all subjects to your friends, attending the yoga course with you. This yoga program gives just an idea 'how to present you as a teacher!'
Introduction of ayurveda
what is ayurveda
fundmentles of ayurveda
Relation between ayurveda and yoga
Relation between ayurveda and practical life
Introduction to 3 dosha


all about vatta dosha


all about kapha dosha


all about pitta dosha
Introduction to naturepathy
Ten basic princplies of naturecure
Naturepathy and yoga
Naturepathy and daily practical life
Law of fasting and its benfites
Princpiles of bath
Introduction to 3 dosha


Hot Water Bath


steam Bath


Normal Bath
Common disease and treatment by naturopathy
Basic knowledge about five elements:
Water, fire, Space, Air, Earth
According to ancient culture the name of God (who ever that God may be) is the elements of nature
300 Hour Yoga TTC Syllabus
SUTRA NETI
KUNJAL KRIYA
AGNISAARA KRIYA
SHEETKARMA KAPAL BHATI
BYUTKARMA KAPALBHATI
NAULI (DEMONSTRATOIN AND PHILOSOPHY)
VASTRA DHAUTI
LAGHU SANKSHA PRAKSHYALAN
BASTI
Abdominal breathing
Thoracic breathing
Shoulder breathing
Yogic inhalation
Yogic exhalation
Yogic breathing
Inner retention
Outer retention
Kapalbhati
Alternative breathing
Bhramari
Bhastrika
Ujjayi
MOORCHA
Sagarbha
Nigarbha
SURYA BHEDI
CHANDRA VHEDI
NadiShodhan LABLE 5 AND 6
Ratio breathing (1:4:2:3)
PRANAYAMA+ BANDHA
PRANAYAMA +BANDHA+ MUDRA
Mula Bandha
JALANDHAR BANDHA
UDDIANA BANDHA
MAHA BANDHA
PRANAYAMA + MOOLA BANDHA
PRANAYAMA + UDDIANA BANDHA
PRANAYAMA+ UDDIANA BANDHA + MOOLA BANDHA
PRANAYAMA + MAHA BANDHA
ASANA + DIFFERENT BANDHAS
DIFFERENT YOGIC ASPECTS + BANDHAS
COMMON PRACTICAL LIFE + BANDHAS
Janaa mudra
Chin mudra
Yoni mudra
Bhairava mudra
Bhairavi mudra
Hridaya mudra
Shambhavi mudra
Nasikagra mudra
Kaki mudra
Yoga mudra
Ashwini Mudra
MAHA MUDRA
VIPARATI KARANI MUDRA
TADAGI MUDRA
MAHAVHEDA MUDRA
BOOCHARI MUDRA
PASHINI MUDRA
LINGA MUDRA
PRANA MUDRA
NIRGUNA MEDITATION
SO-HUM MEDITATION
SOUND MEDITATION
BHABHA DHYANA
DEATH MEDITATION
ADVANCED CHAKRA MEDITATION
ADVANCED VIPPASANA MEDITATION
KUNDALINI MEDITATION LABLE – 2 & 3
PRAN UTTHAN MEDITATION
ADVANCED SILENT MEDITATION
ADVANCED THIRD EYE MEDITATION
YOGA NODRA LABLE- 1
YOGA NODRA LABLE- 2
YOGA NODRA LABLE- 3
YOGA NODRA LABLE- 4
SELF MOTIVATION
MINDFULNESS RELAXATION
SPINE RELAXATION
PRANA RELAXATION
EGO RELAXATION
SARVE BHAVANTU SUKHINA…
OM VAKRATUNDA MAHAKAYA..
YOGENA CHITTASYA…
HARE RAMA HERA RAMA…
OM SAHA NA BHAVATU…
OM PURNA MADAHA…
SWASTI PRAJABHYA…
01 Introduction of PATH OF KNOWLEDGE
LIGHT ON VIVEK (CLATITY)
LIGHT ON VAIRAGYA (NATURE OF DETACHMENT)
LIGHT ON SATH SAMPATHI (SIX MOST IMPORTANT QUALITIES TO KNOWLADGE)
LIGHT ON MUMUKSHUTA (SEEKING ONLY TRUTH)
02 Introduction of Hatha-yog pradipika
YOGOC DIET
SADHAK TATWA
BADHAK TATWA
03 Introduction of five precepts of buddhaism
Abstain from killing
Abstain from stealing
Abstain from sexuak misconduct
Abstain from wrong speech
Abstain from intoxicants
04 Introduction of Gherand Sanhita # Introduction to sapta sadhana. The seven points given bellow is spefically by a unique yogic scripture called GHERAND SAMHITA.
Shatkasma
Asana
Mudra & Bandha
Pratyaherer
Pranayama
Dhyan
Samadhi
05 kundalini upanisad
Introduction to 7 chakra
14 measure nadies
06 Introduction of Bhagwat Geeta
Karma yoga
Atma sayama yoga
Bhakti yoga
Gunatrya vibhaga yoga
01 History of Anatomy 2- Muscular System
Movement and Action of the Muscles
Yogic Point of the Muceles
Muceles Respiration
Yogic effects on Muscular System
02 Skeletal System
Composition of the bone
Functions of the bones
Pelvis and Yogic effect on it
Yogic effect on Skeletal System
03 Nervous System
Central Nervous System
Peripherial Nervous System
Introduction to Brain
Mid Brain
Fore Brain
Celebrum
Spinal Coloumn
Yogic effect on Nervous System
04 Endocrine Glands
Cecreans of Harmons
Thyroid Gland
Parathyroid Gland
Pituitary Gland
Yogic effect on Glands
05 Metabolism and Nutrition
Protein
Fats
Vitamins
Minerals
Yogic effect the Nutrition of our body
SEQUENCE FUNDAMENTALS
POSTURE MODIFICATION
CREATING A FRIENDLY SOURROUNDING
QULIFICATION OF A YOGA TEACHER
ROLE OF THE YOGA TEACHER
PRINCIPAL OF DEMONSTRATION AND ASSISTING
NATURE OF ADJUSTMENT AND ALANGNMENT
CLASS STRUCTURE PLANING STEP BY STEP
THE SCIENCE OF SCHEDULLE DESIGN
SUPPOURT AFTER THE YOGA COURSE
Sun salutation A
Sun salutation B
Utthita trikonasana- Triangle pose
Utthita parvakonasana- Extended Side Angle Pose
Parivrtta Trikonasana- Revolving triangle
Parivritta Parsvakonasana – Revolving side angle pose
Padangusthasana - Big teo posture
Utthita hasta padangusthasana- Hand to big toe posture
Padahastasana – Hand under foot posture
Prasarita padottanasana A to D – Intense wide leg stretch
Ardha Baddha Padmottanasana- Half bound lotus forward bend
Virabhadrasana A-B. Warrior
Utkatasana- Fierce poserrior
Dandasana- Staff pose
Janu sirsasana A to C Head to knee pose
Paschimottanasana A to C Intense West – Stretch or sitting forward bend
Ardha baddha Padma paschimottanasana- Half bound lotus forward bend
Urdhva mukha paschimottasana- Upward facing full forward bend
Purvottanasana – Intense east stretch
Paschimottanasana – Full forward bend
Navasana – Boat posture
Bhujapidasana- Shoulder pressure posture
Garbha pindasana- Embryo posture
Kurmasana- Tortoise posture
Supta kurmasana- Sleeping tortoise
Baddha konasana A to B – Bound angle posture
Supta konasana A to B – Lying down angle posture
Upavista konasana A to B- Seated angle posture
Marichyasana A,B,C
Kukkutasana – Rooster posture
Setu bandhasana- Bridge
Urdhva dhanurasana- Upward bow posture
Sarvangasana – Shoulder- stand
Urdhva padmasana – Upward lotus
Karnapidasana – Ear pressure posture
Halasana – Plow
Matsyasana – Fish posture
Supta padangustasana – Reclining big toe posture
Ubhaya padangusthasana- Both big toes postures
Uttana Padasana- Extended leg posture
Sirsasana – Headstand
Padmasana – Lotus
Yoga mudra- Sealed yoga posture
Sirsasana – Headstand
Balasana – Relaxeation pose
All the syllabus provided over here may varies according to practice of the practicetitioner
You can gain vast and right knowledge about the different yoga postures and definitely increase your strength, flexibility and stamina. If you move properly in to the practice. It may possible to develop your discipline attitude, the best quality of a yoga practitioner.
A lots of advanced asanas you will go through during 300-hours residential teacher training programme. Here in this advanced YTT course we will provide the yoga anatomy link with the each and every asana. Every asana is somehow connected with a chakra. And your chakras are passively controlling your thoughts and emotions. So by asanas you can control your thought and emotions. In yoga- yogic postures can prevent lots of disease. This course is designed to know everything about relation between asana and deases.300 hrs yoga TTC is a intense residential program meant for give the right and vast knowledge of asana so that you can use it in various way in different places in your life. Here we have presented just two names of each sections in hatha yoga but during yoga course we will providing you more asanas with proper multi dimensional use.
(Jointmovement Series)- 1,2,3
Eye Exercise
Surya namaskara
Chandra namaskara
Relaxation Asana
Shavasana (corpse pose)
Makarasana (crocodile pose)
Standing Poses
Utthanasana (squat and rise pose)
Trikonasana (triangle pose)
Sitting Poses
Lolasana – swinging pose
Dandasana- Staff pose
Vajrasana Series
Bhadrasana- gracious pose
Simhasana- lion pose
Padmasana Series
Matsyasana (fish pose)
BaddhaPadmasana (locked lotus pose)
Meditation Asanas
Sukhasana- easy pose
Siddhasana- accomplished pose
Backward Bending Asanas
Bhujangasana (cobra pose)
Dhanurasana (bow pose)
Forward Bending Asanas
Hasta PadaAngushthasana (finger to toe stretch)
Paschimottanasana (back stretching pose)
Spinal Twisting Asanas
ArdhaMatsyendrasana (half spinal twist)
BhuNamanasana (spinal twist prostration pose)
Inverted Asanas
Sirshasana (headstand pose)
Sarvangasana (shoulder stand pose)
Balancing Asanas
Bakasana –crow pose
Natarajasana (Lord Shiva'sdance)
Advanced Asanas
Brahmacharyasana –celibate's pose
Hanumanasana (Hanuman's pose)
300 hour yoga TTC is meant for right balance. In asana without alignment and adjustment you cannot maintain a balance body. Because of wrong lifestyle and posture we lost the alignment of our body, as a advance yoga teacher you must know the right alignment of the body. Here in this intense 300 hr yoga teacher training course you will be given a official class to know and practice about alignment and adjustment throughout the yoga course.
Teaching is a special quality. Learning yoga is a great thing and practicing yoga, daily is one of the best things in this world. You are a good practitioner but maybe you are not a good teacher. To be a good teacher you need a special training and the last part this residential yoga TTC you will provided teaching practice secessions where you present yourself as a yoga teacher in front of other students. This teaching practice secessions you are asked to teach each and every subjects of yoga to train you as a best yoga teacher.
Introduction
What is Ayurveda
Basic features of Ayurveda
Basic principles of three Doshas
Doshas and their locations
Doshas and food
Doshas and seasons
Vatta Dosha
Effect of vatta dosha
Symptom of vatta dosha
Basic treatment of vatta doshas
Pitta dosha
Cause of pitta dosha
Fffect on body of pitta dosha
Remadies of pitta dosha
Kapha dosha
Attributes of kapha
Reason of kapha
Treatment of kapha
Sapta dhatu (7 Tissues)
Rasa dhatu
Rakt dhatu
Mamsa dhatu
Meda dhatu
Asthi dhatu
Majja dhatu
Shukraa dhatu
7 Common and basic debases and its home remedies and basic Ayurveda and treatment
01 Introduction
History of naturopathy
Philosophy of naturopathy
02 Ten basic principles of nature cure
03 Introduction of five elements
Ether elements
Air elements
Water elements
Fire elements
Space elements
04 Sun treatment
a- Analyse of light
Red rays
Yellow rays
Violet rays
b- Sun bath
Ordinary sun bath
Benefits of sun bath
c- Benefits of bath
Ordinary bath
Cold fraction bath
See bath
Shower bath
05- Water treatment
d- How much water one should drink
06 Principles of mud therapy
07 Common debases and treatment by basic naturopathy
Food & Accommodation
Food
Eating can also be considered proper nutrition in which you seek universal balance. You have to develop mindful eating practice can provide a ground that truly supports your personality & Yoga practice.
Three-time (Breakfast, Lunch & Dinner) meals per day.
All Meals are a vegetarian, nutritious, healthy and balanced diet.
A nourishing diet with fruits, vegetables, Indian herbs are added to the meal plan on an everyday basis.
Two times Tea during the course.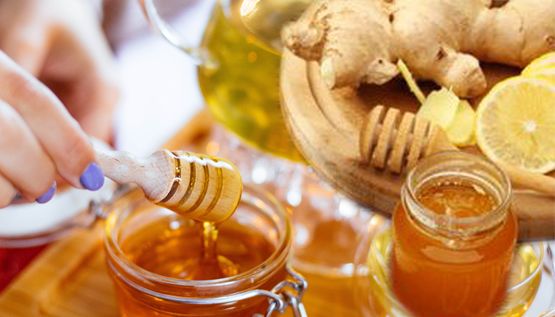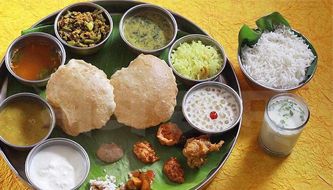 Accommodation
We offer Single Private and shared rooms.
The rooms have the facilities to suit the western lifestyle and we strive to make improvements according to comfortable staying.
Each room is arranged with a study table, chair, Double bed, and a storage closet to store your belongings.
We provide fresh pillow covers and bedsheet once a week.
Every room equipped with a nicely made washroom with all facilities like Toilet paper, Disposable bin, western toilet, washbasin to suit the western lifestyle.
The washroom are facilities with 24 hours hot & normal water.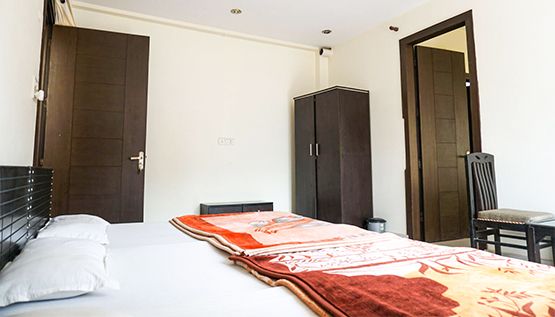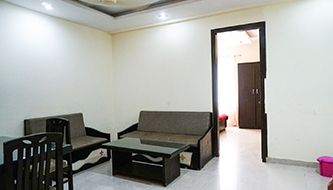 Our Yoga Course Benefits
Learn Hatha-Yoga to deal with your mind and energy.
Work with your Chakra through Hatha-Yoga.
Practice more Nadi-Sodhana Pranayama, the only Pranayama in Indian traditional yogic system.
Learn Pranayama for the Kundalini awakening.
Get Pranayam sequence and schedule for your self-practice.
Get proper knowledge about yogic gesture (mudra) and its practical use during yoga practice.
Learn more Yoga Mudras from traditional yogic scriptures.
Get personal attention to learn and practice yogic locks (Bandhas).
Dissolve your knots, if you have by practicing different Yogic Locks and Pranayama.
Learn the right techniques to develop a meditation technique yourself.
Understand the meditation as a happening not as a practice.
Learn the art of relaxation.
Know the right technique to instant relax.
Get the right techniques to designer short Yog -nidra methods for practical use.
Arrange your subconscious mind by Yoga-nidra.
Protect All negativities by Mantra Chanting.
Discover the source of Intelligence
Frequently Asked Questions
Siddhant School of Yoga, one of authentic and result oriented yoga school in Rishikesh, India. We are providing high-quality yoga education and curriculum following the standards of Yoga Alliance USA.
Our 200-hour and 300-hour Yoga Teacher Training Course are certified by Yoga Alliance USA. We are providing a 500-hour Yoga TTC as it is a combination of 500 hours and 300 hours Yoga Program. After certification from Siddhant School of Yoga, you will be eligible to teach throughout the world as a Yoga teacher.
Note: After certification, you need to register yourself at Yoga Alliance to become an officially Registered Yoga Teacher (RYT)according to Yoga Alliance USA. The Yoga Alliance will charge almost $115 as the registration fees to register yourself as a yoga teacher. For your kind information more than 70000 Registered Yoga Teacher (RYT) and more than 30000 Registered Yoga Schools (RYS) you can find in Yoga Alliance family. So come be a part of a big and beautiful family of Yoga. For more information please visit www.yogaalliance.com.
The 'Right Attitude' is the only eligibility criteria to participate in a yoga course. If you have the right attitude, definitely you can join a yoga course and get the benefit for your growth. Besides this basic eligibility, you need to have some more practical eligibility to attend any kind of yoga program at Siddhant School of Yoga.
1- The applicant should be in a good physical condition.
2- Need to be open-mind and eagerness to understand and practice Yoga.
3- Dedication to practice 9 to10 hours daily with 100% attendance.
4- You must be a vegetarian during the yoga course.
5- Alcohol, drugs, and smoking are must not be allowed during the yoga course.
6- Need to know basic English.
7- Age group in-between 18 to 60 years.
8- Must not have any surgery for last one year.
9- Not allowed with any kids.
All these basic points are the eligibility criteria of yoga courses provided by Siddhant School of Yoga is really help you to understand and practice Yoga for your growth and success. Please go through all these points carefully before join a yoga course.
1. Two (2) color photocopy of your Passport are required, it should be very clear. Please be aware, you need to show the original Passport to us.
2. Two (2) color passport size photo is required, it should be very clear.
We need to know your Visa expiry date, as you got before arrival.
Let you remind that you are required an Indian Tourist Visa before traveling to India.
To arrival in India, you as a foreigner need a Visa. Give yourself some amount of time to arrange an Indian Tourist Visa from the Indian embassy or through the Visa services company before leaving your country and traveling to India. Please arrange your health and travel insurance and other important requirements like bank and credit card issues before leaving your home town and country.
You are most welcome to Siddhant School of Yoga. You can come to stay before one day, the starting date of the yoga course. Upon your arrival in our yoga school, you will provide your room to take rest and fresh. After some rest please come to the office and fill-up your course application form and deposit the rest of your course fees. Then you will get the current day and next day schedule and we will show all the areas, you are going to use throughout the yoga program, like Yoga Hall, Dining, etc.
On the starting day of the yoga course, you will provide a Hatha-Yoga class in the morning at 8:00 am to 9:00 am then you will have your breakfast. At 10:30 a.m. our fire-ceremony program, the traditional way to start any program in India. After that, we will take a group photo for your good memory and for official use and just after that, you will get your study-materials for your yoga TTC and then Lunch and rest.
At 3:00 pm, the starting day of the yoga course, we are conducting an orientation class to let you know all about the yoga course. Such as About teachers, syllabus, rule and regulations, food, accommodation, benefits, the right way to go through the Yoga course and many other things looking to the success of this Yoga Course.
In this orientation meeting, the students meet each other and get introduced the teachers to our new students. Here you will be asked about your expectations and goals so that we can help you accordingly during the yoga course. You can ask anything, whatever you want more or want to know about more in this Yoga Course, definitely, we will try our best to cooperate and provide to you. In this orientation session, you will get the 1st-week yoga course schedule and then after, the Yoga course starts officially along with the Ashtanga Yoga class in the evening.
You are most welcome to our school. We are providing everything to you related to Yoga education, food, and accommodation. We are here to help and serve you as a friend and family but it will be better to bring some useful things to help you and will be comfortable and convenient for you during yoga course.
You can bring your tablets, cameras, laptops and any other electronics products you are using for your easy and growing life. You should bring 2(two) passport size photographs for our record and certificate, mobile phone, cords of the electronic devices, ATM Debit Card (for the best exchange rate) clothes suits the seasons, comfortable clothes for practicing yoga, shoes, travel towel, first aid kit and basic medications and any personal belongings item. You may bring the musical instrument, mp3 player or anything else that you thinks is necessary. Please do not brings those things which are not useful and necessary during the travel or Yoga course, such as expensive jewelry and ornaments. If you bring, please be aware of your things and keep them safe. We are not responsible if any theft happens over here. However, Siddhant School of Yoga gives priority to your safety.
Course Registration
As you express you're willing about doing yoga and ready to do
First Send your inquiry to us.
Our team send you a presentation of our yoga course as soon as we get your inquiry.
Submit your Rregistration form below and pay $200 as registration fee which is non-refundable.
Then finally we send you a confirmation email to you about confirm your booking.
Registration
Click the button below for quick registration.
If you have any query then feel free to contact us anytime. We are always there to assist you!
Pay Now
Course Fee: Shared Room : USD 2699 Private Room : USD 2999
Registration Fee: 400 USD
Refund Policy
All the students are advised to read the policy carefully before forwarding the application and the payment for the yoga teacher training course.
The advance deposited for the course is non-refundable.
In case of Emergency and unavoidable situation, students can postpone the course and go for any other month's scheduled course within the current year. Students must inform us by the email with proper reason to postpone the course.
If students cancel the course, we accept the cancelation but the advanced amount is non-refundable. There are no charges for cancellation but students have to inform us about the cancellation by email.
What's Our Students Say
Our Teastimonials
Aurélie Blanchard,, France
I came here not because of a choice of departure, but rather because of some impression that I had to do it! I started yoga at Nikitan Ashram and I just loved it (I practice yoga at home but not really every week or every month, so in a very chaotic way). And now, thanks to this school, I feel energized every morning and I'm so grateful for that! I feel it's easier for me to stay focused, it was very difficult for me to have the bad habit of falling asleep everywhere. This school is more than a normal school, it's more than that. It's learning to live in a different way, your way, depending on your decision! Everyone is so nice in this school that it feels like home, everyone taking care of you. And because the general atmosphere is full of this wonderful feeling of gratitude, the other students are also great and always there to help each other! It's like unreal! :) Thank you very much Siddhant school! I miss you! Lili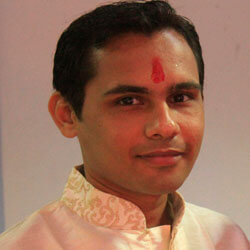 - Paras, Nigeria -
The TTC course with Siddhant is really transformative. The pace of learning is incredible and you feel all the positive changes in your body and mind starts happening from the 3rd day itself.The most unique part of the course is siddhant's special methodology for teaching pranayama and philosophy. He makes them so clear and easy to practice. There are incredible benefits of Pranayama through which we can redesign our lifes and this school helped me discover them.
Latest Blog Posts
Article
Understand your true indentity
This point is specially mentioned for a seeking attitude yoga practitioner. Actually, yoga is meant for you to find...
Article
Measure your growth Step by Step
Learning and practicing yoga exactly one of the best steps towards a great life but are you aware of your practice weather is it on...
Article
Result Oriented Yoga School
Siddhant School of Yoga Is a result oriented Yoga School in Rishikesh India. We are presenting YOGA as a science, if you practice ...