Siddhant School Of Yoga
Food & Accommodation
Food
Food is very essential for your body and you need a healthy body for yoga practice. Let you know your body is the outer part of your mind and your mind is affected by your body, directly or indirectly. That's why a parable is here:
A healthy mind lives in a healthy body. For a healthy body, you need some healthy food. By understanding all the principles of body, mind, and food, Siddhant School of Yoga provides healthy food to you for your healthy physical body. 
We provide very tasty food in our buffet. So sometimes few practitioners overeat and suffer from stomach ache and indigestion problems. Overeating never allows you to sit comfortably in the classes. The overeating person never is a good yoga practitioner. Look, no one here in our yoga school is going to tell you not to overeat. So you need to be very aware of your food and your practice. We are providing:
Morning herbal tea
Breakfast
Lunch
Evening Tea
Soup before dinner
Dinner
Morning Herbal Tea
Just after waking up your muscles and your mind are not in action mode, they need something to boost themselves, at that time hot water or herbal tea can be very useful for you. Here in our yoga school you can get morning tea at 6 am. It may be herbal tea, green tea without caffeine, or lemon ginger tea with honey. We are not allowing black coffee or black tea and green tea with caffeine.
Breakfast
Proper breakfast is very important for a yoga practitioner. Here in this yoga program, we provide a light dinner so we are providing a rich breakfast. We are providing sprouts; it has been the most popular and nutritious for yoga practitioners. It is also very good to have better physical health. We provide fruit salad, which is very necessary and important for a yoga practitioner. We provide seasonal fruits and you know seasonal fruits work as a medicine if you take them in proper quantity. So please do not overeat.
We provide brown bread with different types of fruit jam like mango, guava, and pineapple. We provide butter and sometimes peanut butter besides these fruit jams. We provide some Indian breakfasts like Paratha, poha, pancake, upma, aloo puri, dalia, oats, corn flakes, stuffed bread, halwa chana, and many other things. We provide Indian-style breakfast that will keep on changing daily. Besides these different types of breakfasts, you will get different kinds of shakes like mango shake, banana shake, papaya shake, and mixed shake. Here we are very authentic about our yoga education so we are very conscious about your food.
Lunch
Between 1 pm. and 2 pm. You can get lunch. Here you can get rice, different types of dal, green mixed boiled vegetables, curry, green mix curry, yogurt, Indian masala papad, Indian masala pickle, Indian sweets green salad, chapati, matar mushroom, matar paneer, many other types of curry look into the weather and the availability. Out of all these things we are providing Indian sweets once a week.
Evening Tea
You can get evening tea between 3.30 to 4.30 pm. Here we provide herbal tea or lemon ginger tea, or honey tea. If possible we may provide milk tea but it is not compulsory. We are not providing milk tea as it may create some stomach problems. Black coffee is not a good habit for a yoga practitioner so we are not allowing it officially if you want, please arrange it yourself.
Dinner
For dinner, we provide very simple and digestive food. So we provide different types of soups daily like corn soup, beetroot, pumpkin tomato, mushroom, mixed vegetable, hot and sour soup, and many others. Soup is always provided just before your dinner. You can get rice, dal, chapati, and curry here for dinner. We are not providing pickles, papad, curd, and salad as they are not good to eat according to Indian Weather, Yoga, and Ayurveda. Therefore the food we are providing in our school is very healthy, tasty and nutritious. 
Food Gallery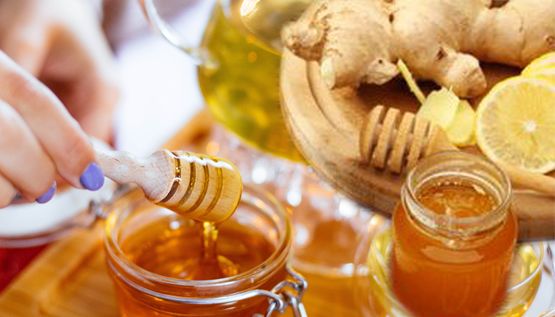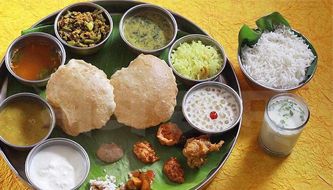 Siddhant School Of Yoga
Accommodation
Accommodation is an important factor in a residential yoga course. Accommodation in a yoga course means a place where you can take a rest after your practices and contemplate in the right way whatever you have gone through in the yoga classes throughout the day, from time to time. So the room for a yoga practitioner should be clean and quiet. Moreover, the energy of the room should be very positive.
Here in our school, you will get a well-ventilated room with proper windows. You will get a western-style toilet seat with a tab in your washroom. You can get a cold and hot shower in your bathroom. You will get clean blankets and sheets according to the weather. You will get the towel and bed sheets at the right time accordingly throughout the course.
You will also get a person to clean your room from time to time whenever you ask for it; please do not give your key to that person or any other one to clean your room. Please stay there while cleaning your room. If possible please guide the person to clean your room properly. Make sure you turn off your switches and tabs in your room before coming out from your room.
Siddhant School of Yoga is very aware of the basic phenomena of residence for a yoga student. We always guide our students to maintain the purity of the room as this room is going to corporate you throughout the yoga course or yoga retreat.
Use some incense sticks to make a healthy environment. If possible chant some mantras daily in your room as mantras are the best way to purify the place. Your room should be pure where you live. Do daily meditation in your room as it is the best way to maintain a healthy energy field in your room. If you follow all these things, the environment of the room supports you in your practice.
I hope you are very much clear about almost everything about the right accommodation, its proper use, and its benefits. If you have any questions please write to us, we are always ready to help and support you.
Accommodation Gallery