Siddhant School Of Yoga
Food & Accommodation
Food
Food is very essential for our body and body is the outer part of our mind. our mind is effected by our body, directly or indirectly. That's why a parable is here:
A healthy mind lives in a healthy body and for a healthy body we need some healthy food understanding all the principles Siddhant School of Yoga providing healthy food to our Yoga student for right growth of the physical body looking for a balance mind because our ultimate target is balanced mind. We are providing:
Morning herbal tea
Breakfast
Lunch
Evening Tea
Soup before dinner
Dinner
Morning Herbal Tea
We are asking our student to drink more water throughout of the day and don't drink just before Pranayama practice, don't drink just after your meal or breakfast and so on morning tea you can get 6 a.m. morning tea it may be herbal tea green tea without caffeine or lemon ginger tea with honey.
We are not allowing black coffee or black tea and green tea with caffeine. Have you thought about this thing "why you want or your body want a cup of hot tea or hot water after weak up in the morning?"a lot of root cause might be there but one of them, just after wake up our muscles and our mind not in action mode they need something to boost themselves, at that time hot water or herbal tea can be very useful but some people give black coffee and black tea, they might be good for weak up but it is not good for the body. We are providing herbal tea or lemon tea ginger-lemon-honey tea or hot water, we are not providing other than these things if you want please arrange yourself.
Breakfast
For a yoga course breakfast is very important. Here in this yoga program As we are providing light dinner so we are providing a rich breakfast we are providing sprouts, it has been most popular and nutritious for the yoga practitioner and for a better Physical health we are providing fruit salad, it is very necessary and important for a yoga practitioner, we are providing seasonal fruits and you know seasonal fruits are working as a medicine, if you take proper quantity so please do not overeat.
We are providing brown bread with different types of fruit jam like mango, guava, pineapple. we are providing butter and sometimes peanut butter besides these things we provide some Indian breakfast like Paonta poha, pancake, Upma, aloo puri, Daliya, oats, corn flakes, stuffed bread, halwa chana and many other things finally we would like to say that you are getting 3 item daily in breakfast out of 4 items.The indian style breakfast will keep on changing daily other types of breakfast you will get almost same. Beside this four different type of breakfast, you will get different kinds of shake like mango shake, banana shake, papaya shake, and mix shake. here we are very authentic about our yoga education so we are very conscious about your food special about your breakfast.
Lunch
In between 1 p.m. and 2 p.m. you will provide it lunch here you can get rice, different type of Dal, green mix vegetable, curry, green mix boiled curry, yoghurt, Indian masala papad, Indian masala pickle, Indian sweets green salad, chapati, Matar Mushroom, Matar Paneer, 1 clone and many other type of curry look into the weather and the availability
Out of all this things we are providing daily rice, Dal, Papad, green salad, Boiled mix green vegetable, Indian Curry one of them are looking to the weather so it was sweets once a week and roti
Evening Tea
You can get evening tea in between 4.25, here we are providing only herbal tea or lemon ginger tea, Honey tea, we are providing in the morning. if possible we may provide the milk tea but it is not compulsory.
After this tea break maybe you are going to attend meditation class 9 standard class for both classes Milte he is not a good choice so you are not providing Milti Arijit create some gas problem or some other problem
Black coffee is not a good habit a yoga practitioner so we are not allowing officially if you feel please arrange yourself but our advice and suggestion looking to the yoga course please try to change your habit over here as you are here to change your habit
Dinner
In dinner we are providing the different meals as we are offering in lunch here we are trying to present very simple and digestive food in dinner so we are providing soup daily in soup different type of food we are providing like corn soup, beetroot, pumpkin tomato, mushroom, mix vegetable, hot and sour soup and so on.
Soup are always prepare you for dinner in dinner you are providing rice Dal chapati curry here in dinner we are not providing pickle Papad mix vegetable curd and salad as they are not good to eat according to Indian weather yoga and Ayurveda therefore the food we are providing in our school is very healthy tasty are nutritious the foods are very useful to develop your taste according to yoga and help you in your growth in Yoga path
We are providing buffet system in our school so a lot of person doing over it and suffering from some stomach ache and in digestion over it never allow you to sit comfortable in in the classes so the person doing over it never be a good practitioner a Pranayama and meditation no one is here to say you know to you for your food so please don't over it as you are here to learn and understand yoga in its right way one more thing is very important in India many families are not getting proper food daily so don't waste your food eat balance and leave balance.
Food Gallery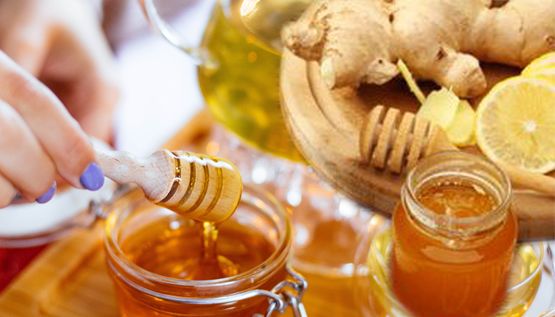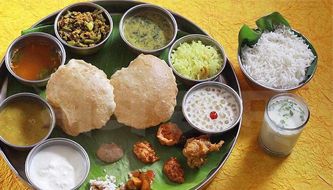 Siddhant School Of Yoga
Accommodation
Accommodation is a great factor in residential yoga teacher training course. Accommodation means a place where you can take rest and contemplate and analyse in right way whatever you have gone through the yoga classes throughout the day time to time.
So the room should be quite clean more over the energy of the room should be very positive Siddhant School of Yoga is very aware about this basic phenomenon of the residence. looking all the. We are providing right accommodation to our student before providing the accommodation we always guide our student who follow some rules in the room to maintain the purity of the room as this room is going to corporate you throughout the yoga course or any other yoga retreat. such as do not smoke in the room.
Do not do sexual activities in the room adivare couple staying together maintain celibacy Aaj you both are practicing intense yoga during yoga program. Keep your room arrange not organised room creates negativity disturb you passively respect your things as well as things provided by the Yoga Centre like respect towards towel some persons are using a towel as foot mat you may use towel as foot mat but you know you are doing wrong this this will create negativity and you are creating so be aware of this things.
Use some incense sticks to make a healthy environment confederate flag fragment environment chant some mantras daily in your room as mantras are the best way to purify your place where you live. Do daily meditation in your room as it is the best way to maintain a healthy residental area.
If you follow all this things by environment of the room support you for your practice if you are a sincere practitioner you can do more then what we suggested to do throughout the course. Here in our school you will get the towel and bed sheets in right time accordingly throughout the course. Yes you will get a person to clean your room time to time whenever you ask for that, please do not give your key to any other one or that person to clean your room please stay and watch yourself if possible please guide the person to clean your room properly.
We are not allowed to take any utensil in your room a less very serious and illness issue make sure you turned off your sweet and tabs in your room yes you are given a good ventilated room with proper Windows a proper with a good and healthy blankets and shades will provide you according to weather.
Western style of sheet with propagate and tab you will provided in your washroom you can get cold and hot shower in your bathroom. Sometimes the hot and cold tabs are complicated so please don't hesitate to clear yourself for your proper use.
You have clear almost everything about the right accommodation and its proper use and benefits if any questions please ask us we are always ready to help you for your practical needs looking to your right yoga practice in order to your growth
Accommodation Gallery