Yoga Teacher Training In Rishikesh
Rishikesh Uttarakhand India
It is better not to count the reasons to visit Rishikesh because they are numerous. Its ancient ties with Hindu culture make it one of the most famous pilgrimage centers of India. The omnipresent spiritual essence makes it an ideal place for yoga and meditation. Often serene, often with choppy tides, the Holy River Ganges beckons thousands of spiritual seekers and adventure lovers from around the world to the town of Rishikesh. Offering rafting, bungee jumping, kayaking, trekking – the town is a haven for adventure seekers
Rishikesh provides the gateway for people coming to visit several holy shrines, flower-strewn meadows, countless mountain treks, rivers, valleys and mist-covered trails of the Himalayan region
Geography
Rishikesh situated at the foothills of the Himalaya Mountains, across the banks of the holy river Ganges, the town of Rishikesh is surrounded by three districts Dehradun, Tehri Garhwal, and Pauri Garhwal of Uttarakhand state, India. The town is located at an average elevation of 372 meters from sea level. Rishikesh and the nearby town of Haridwar both are holy cities of India and are well-connected through road and rail with many north Indian cities including Delhi, Jaipur, Varanasi, Amritsar, etc.
History
The town Rishikesh got its name from Hrishikesh, one of the names of the Hindu God Lord Vishnu. There are several other interesting legends associated with the place. According to one legend, the brother of Lord Rama, Lakshman crossed the river Ganges through jute ropes, where the Lakshman-Jhula stands today. There are several temples in the area, most of which were built during the 8th century by the renowned Indian saint Adi Shankaracharya.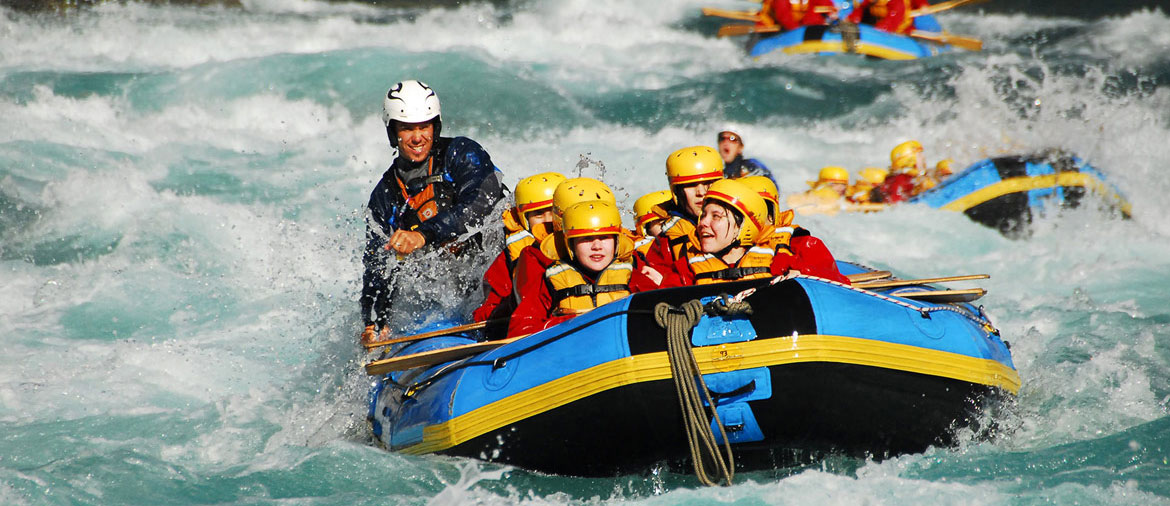 Adventure
Rishikesh is the 'River Rafting Capital of India'. But, apart from river rafting, there are several other adventure activities to do in Rishikesh such as mountain and jungle trekking, camping, rock climbing, etc. Rishikesh also is India's favorite bungee jumping destination and has the country's only fixed bungee jumping platform. Whether you are a pro-adventurer or are on your life's first adventure trip, Rishikesh has much in its reserve to thrill people with its gamut of adventure activities.
Climate
Rishikesh's climate is never too extreme to visit the place. The town is cooler than most Indian cities.  Throughout the year, the temperature remains between 0°c to 40°c. During the monsoon season (late July to mid-September) there is heavy rainfall in the region. The best time to visit Rishikesh is during the spring season (mid-February to late mid-May) and fall season (mid-September to November). If you are planning to visit Rishikesh after November, make sure you carry heavy winter clothing with you, since it gets quite cold here during winter.
Culture
Rishikesh has had a special place in Hindu culture since ancient times, and the place is associated with many Hindu legends. Due to its religious value, daily life at Rishikesh is full of pious activities, as per law the city only serves vegetarian food. Alcohol is prohibited in the city.
Rishikesh is also the 'Yoga Capital of the world and a renowned center for Ayurveda studies'. Chhota-Char-Dham Yatra is the sacred journey to 4 holy shrines of the Himalayan region, Yamunotri, Gangotri, Kedarnath, and Badrinath, also starting from here.